See what we can do for you
Steel doors
Icon Loft Standard steel doors are available in the most standard sizes, ready to be shipped at short notice in secure delivery to your address.
Collections
Steel partitions and fixed glass walls
Icon Loft steel doors, Icon Loft partitions made to measure and personalised and manufactured to order to suit your needs.
More
Bespoke contract furniture
Commercial fit-outs
Furniture, furnishings and decorations designed and manufactured by our factory, delivered and assembled by us at your premises.
More
Who are we helping and how?
receives new orders in his region from us
works with dedicated Account Manager
we prepare a professional offer for the end customer
buys on average 20% cheaper
receives samples and templates
order furniture directly from the manufacturer
receive design and material advice
work with dedicated Project Manager
we produce furniture for them, carry out measurements and assembly
receive complete documentation and certificates and approvals
makes use of training and the knowledge base
receives 3D solids
cooperate under an agency agreement
orders doors directly from the manufacturer in the online shop
benefit from free consultation with an expert
uses the service of measuring and fitting customised steel doors
selects a fitter from the Icon Loft fitter directory in your area
What products can you order from us?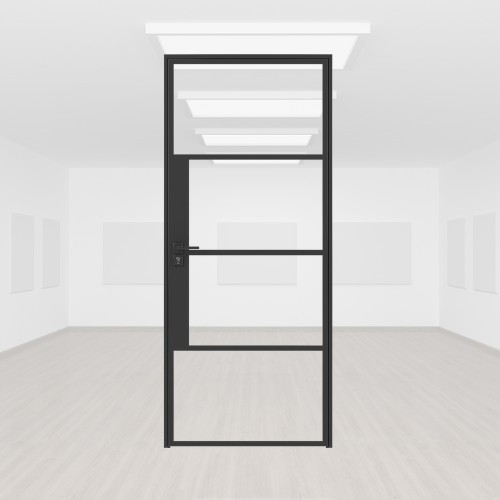 Hinged doors
Single, double hinged steel doors, available in 7 steel profile systems, custom size and design included in price.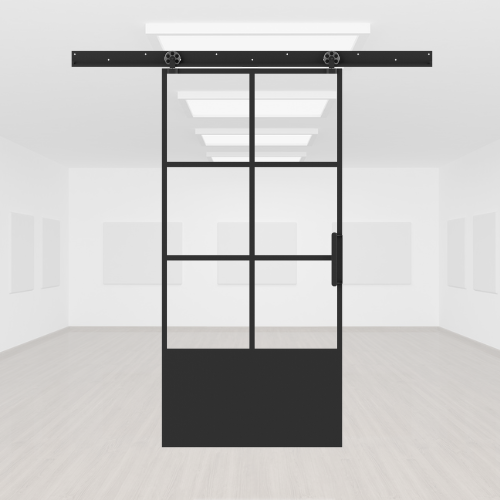 Sliding steel doors
Single and double, available in a wide variety of muntin layouts, guide types and frame colours.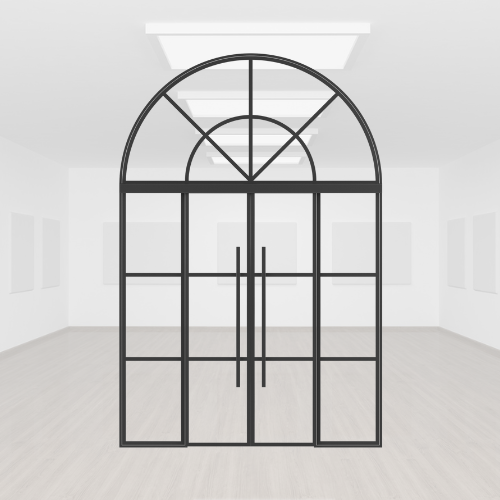 Icon Loft Custom
Bespoke steel partitions With fixed panels, rooflights, arches - you design, we manufacture.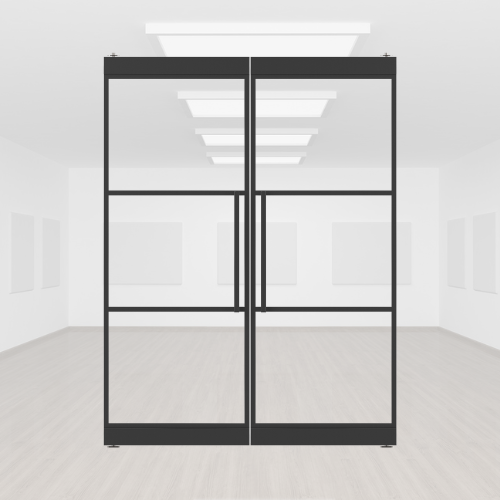 Pivot doors
Pivot doors available with hinges from FritzJurgens and Pivotica.
Loft doors are steel frames filled with glass. They are different from all other doors, in terms of durability, the amount of light they let into the room, timeless design and style. They are a value-enhancing investment and give a feeling of luxury in the interiors.
More light inside
Thanks to the much thinner profiles compared to aluminium, for example, there will be more light in your interior.
Timeless design
Steel doors are a classic. A classic that will last for years, successive redecorations and refurbishments, because style flowing from craftsmanship never gets old.
---
Safety
We use safety glass - laminated or toughened.
Consulting
We advise on the best solutions in terms of technology and end result.
Environment
Steel is a 100% recyclable material with a very long life cycle.
Manufacturer's warranty
We are a manufacturer - not an intermediary - we have 100% influence at every stage of product development.
Katarzyna, Warsaw
"Good morning, thank you for the project, the doors are impressive. They can be a real decoration of the interior. We will recommend you for really top quality."
Jarek, Poznan
As for the door contractor, I must say that he did a very good job. The installation of the door went smoothly and seamlessly, and the end result is really impressive.
Magda, Krakow
I like the door very much, the implementation went smoothly and on time.
Danuta, Opole
"It shows that the doors are already installed. They look extra good. To prove it, I am sending some pictures( Colored door and regular door).
Regards".
Write us a short message and we will get back to you within a few hours and answer your questions.